Edgewood Location to Highlight Community's History & Culture
As seen on ABC Columbia, GMC Anchor Claire Richardson spoke with Location Manager Randy Heath about features that customers can expect to see inside the new Richland Library Edgewood, including an oral history recording room. View the entire story here:...
Renovation Plans
Richland Library has been exploring ways to bring enhanced services to the Edgewood community for several years. Thanks to tremendous support from residents and partners like the Columbia Housing Authority, we're thrilled to be on track to open a new library in the neighborhood in 2018. We look forward to providing customers with a library collection, holds pickup, computer access, meeting rooms and space for community partners. Until the new library is open, please visit us at our outpost location at the Edgewood Community Foundation.
Located at Oak Street and Elmwood, the renovated and reconfigured 7,000 square foot former retail space will transform into a vibrant library where Edgewood residents can learn, create and share.
Focus Areas:
•    Education & Growth
•    Teen 
•    Career Advancement
Floor Plans & Renderings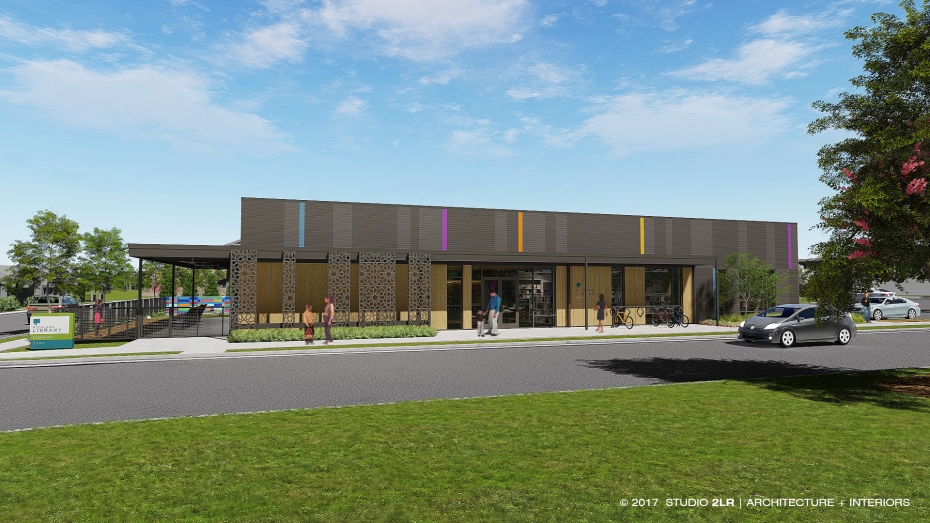 Public Art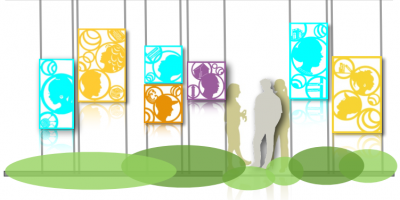 "People use the word "treasure" for gold, jewels and other precious things.  I feel that this word captures the essence or soul of the Edgewood community.  Each time I walked through the neighborhood and spoke to the residents, I sensed their great pride in their community, history and neighbors.  In this artwork, I created seven panels that reflect that pride in the community, history and people of Edgewood.  The people depicted on the panels were done in silhouette so that they could represent all members of the community.  Edgewood's greatest treasure is its people."
Collaborators