Table with Umbrella added to Patio at Eastover
Fall begins in about two weeks, but we can still count on some warm days well after that date on the calendar. We are so happy to add a table with umbrella to our patio. The table arrived in time for us to enjoy our Indian summer and autumn! It is a...

Renovation Plans
Thanks to a USDA Rural Development grant and matching funds from Richland County, a new $1.6 million renovation and expansion of the library's Eastover location was completed in April 2013. Highlights include: 
Expanded hours and enhanced services
A meeting room, tutor room and additional computers
Integrated historical elements that promote Lower Richland's vibrant past
A state-of-the-art children's area with exciting new features from EdVenture Children's Museum
Richland Library Eastover is also pursuing LEED Silver Certification
 
Location Manager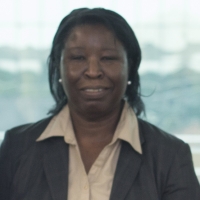 (p) 803.353.8584 | (e)
iabney@richlandlibrary.com
| Nestled between town hall and several soon-to-be reclaimed historical buildings, the new 5,200 square foot Richland Library Eastover is a point of pride for our growing community. Opened in 2013, the state-of-the-art facility truly offers something for everyone. In the area? Stop by, we'd love to show you around.